Preventing Mold in Livermore Restaurants
7/16/2021 (Permalink)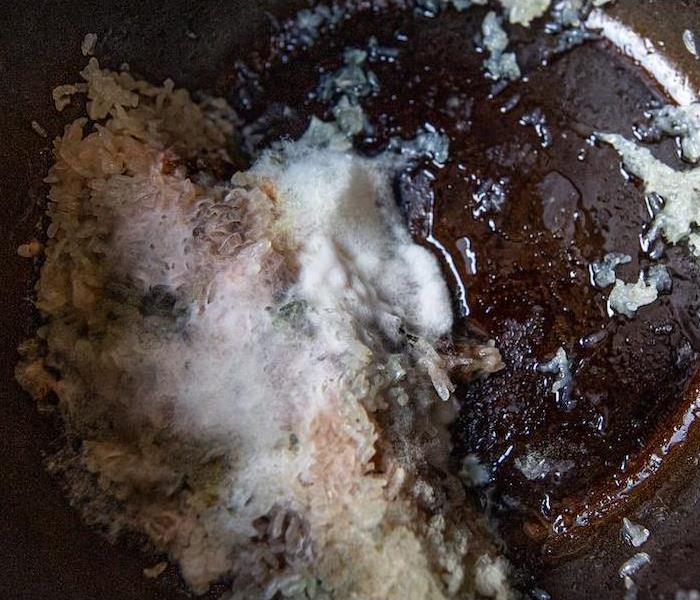 Mold remediation services by SERVPRO are top-notch. Call now for fast and immediate restoration for your business.
Precautionary Measures to Prevent the Need for Mold Remediation in Livermore is Recommended
Cleanliness is crucial to any business, but especially in the restaurant business. Mold is always a concern, as it can grow anywhere there is moisture. A mold infestation can shut your eatery down fast.
Preventing Mold from Happening
Mold spores are everywhere. They are microscopic and unavoidable. The spores are not a problem unless they come in contact with moisture. Then you require mold remediation in Livermore as the spores rapidly develop into colonies. The content of your restaurant, and the building, are at risk of being damaged. There are precautionary steps you can take to stop mold growth:
Regularly check for water intrusions.
Ensure routing cleaning takes place.
Do not let trash pile up.
Constantly watch for mold growth.
Monitor humidity levels.
Keep the kitchen dry and clean.
Professional Mold Removal
If mold does develop, the best course of action is professional mold removal services. Our SERVPRO Applied Microbial Remediation Technicians (AMRT) can diagnose the problem and implement a solid course of action. This can include:
Antimicrobial and antifungal applications
Sanding
Controlled demolition
Soda blasting or dry ice blasting
Surface cleaning
Restaurant fixtures such as tables, booths, and glass items can typically be restored. Carpeting, linens, and other porous materials may need replacing. SERVPRO of Livermore provides black mold damage repairs, restroom mold removal, and much more. Contact us at (925) 341-9040.