What Happens to the Contents of a Livermore Home After a Fire?
7/30/2021 (Permalink)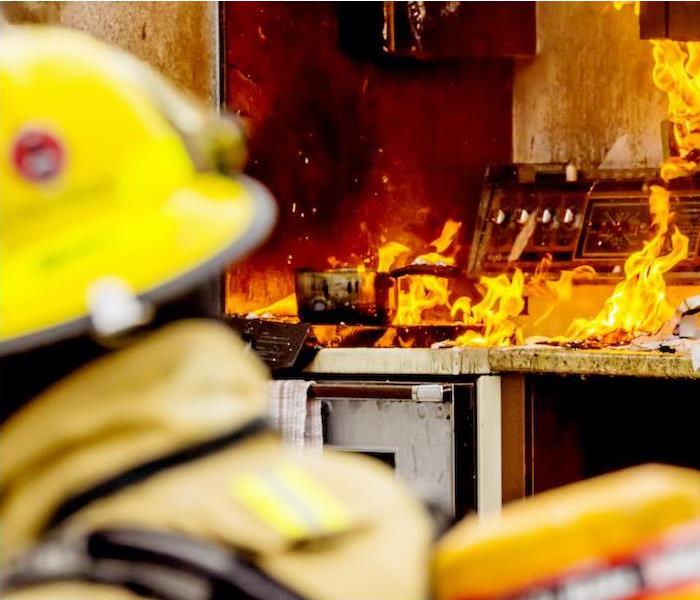 Smoke and fire damage is no DIY project. Call the professionals at SERVPRO for all the fire restoration services needed for your home.
SERVPRO Provides Fire and Smoke Damage Services in Livermore That Provides Content Restoration if at All Possible
Each year fire departments respond to over 350,00 house fires. The damage done runs into the billions. SERVPRO's goal is to decrease your financial output by using restoration techniques instead of replacing them.
Can the Content Get Cleaned On-Site?
Fire and smoke damage in Livermore can be devastating to a home. Homeowners are often overwhelmed as to where to start. SERVPRO can relieve much of that stress with content management. How severe the fire determines the type of cleaning that happens, but if we can do it on-site, we will. Benefits of doing it this way include:
No content moving fee
No storage fees
No added delays in cleaning
Count on SERVPRO to Do the Job Right
Content management is a vital component of the restoration of your residence. It is not just "items" we are dealing with but memories, treasures, and what you need every day. Our IICRC technicians understand how important things in your home are important to you. Whenever possible, we provide on-site restoration. If your content cannot get safely cleaned on the premises, we provide move-out services for cleaning.
SERVPRO of Livermore provides fire damage restoration for fire damaged homes. Our house fire cleanup can give you back your home. Contact us at (925) 341-9040 for more information.