Who Can I Call for Commercial Water Damage Remediation in Livermore?
8/26/2021 (Permalink)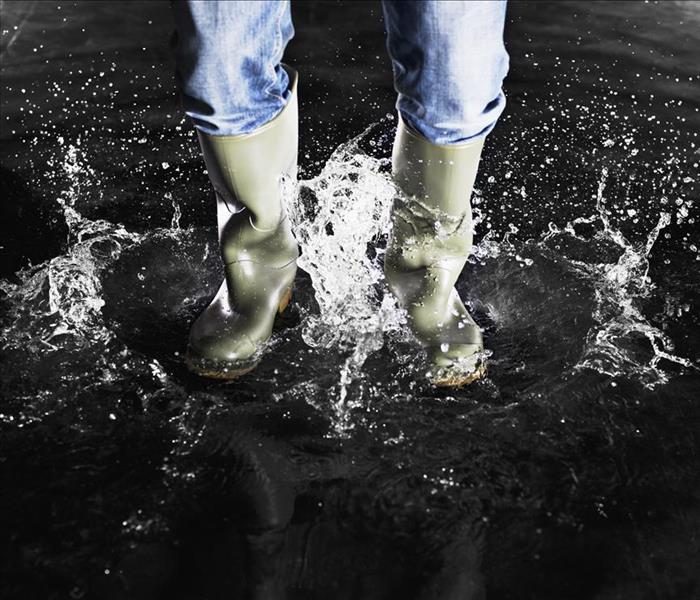 You need experts to assist with water damage on your commercial business property. Call SERVPRO immediately following a water incident.
SERVPRO Can Help Your Business With Commercial Water Clean Up
Since most offices don't have people working in them through the night, during your business' off-hours are when disasters can occur. Since the building is unoccupied overnight, if something happens during that time and nobody notices it, the problem could get much worse by the time you go to your office in the morning. For example, if you have a sewer or toilet backup after hours, then the water has all night long to flow into your office.
Whenever we conduct commercial water cleanup and restoration in Livermore, we devise our methods based on whether the water source is clean or not. If the source is a backed-up sewer line or overflowed toilet, then the water is considered "black" because it is most likely contaminated. When dealing with black water, we start the process by sealing the infected areas and setting up a plastic containment chamber. Then, we hook up an air scrubber to create negative air pressure and clean the air within the contained area.
Once we secure the structure and contain the contaminated area, we can then start conducting the following procedures to return your office to its preloss state:
Cleaning Up after a Sewer Backup
Emergency Services for Water Damages
Water Damage Restoration
Commercial Water Damage Repairs
Water Clean Up
Sewage Cleanup
If you go into your business' office in the morning and notice that your sewer has backed up, we can help make your building safe if you call SERVPRO of Livermore at (925) 341-9040.