Reasons to Hire SERVPRO for Mold Removal and Repair in Livermore
9/15/2021 (Permalink)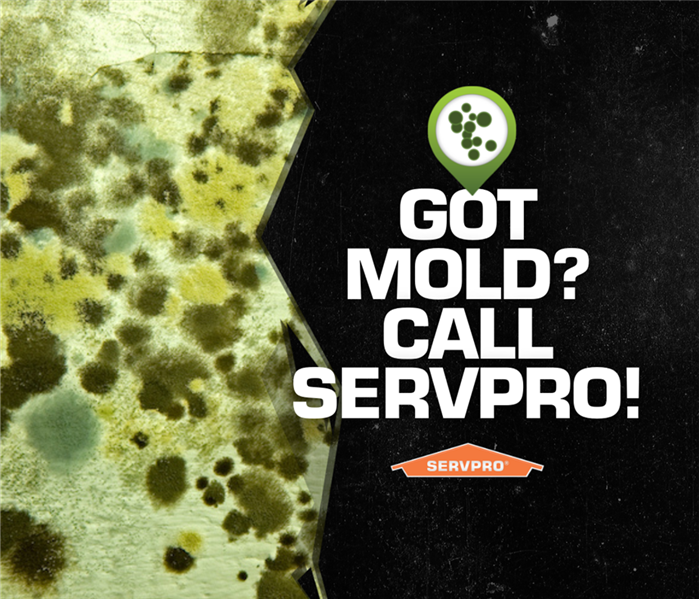 SERVPRO will get to the root of your mold problem and work to eliminate and prevent further growth. Call us today for assistance.
SERVPRO Provides Efficient Mold Removal and Repair Services in Livermore
Mold can grow on trim, drywall, or unfinished wood surfaces, particularly if the area is more than ten square feet. Even though you might feel comfortable treating mold on your own, it is better to work with a certified mold removal firm such as SERVPRO. We can provide the mold remediation services required to restore your home. When combined with temperatures between 60 and 90 degrees and organic food surfaces, Humidity or liquid water creates the optimal conditions for mold infestation. Absorbent materials like carpet and ceiling tiles might need to be disposed of if they get moldy.
Mold can fill in or grow on the empty crevices or spaces of porous materials. Thus, the mold can be daunting to remove. We have the right equipment for performing mold removal and repair services in Livermore. Generally, SERVPRO's mold removal process entails:
Eliminating mold-infested and water-damaged materials.
Cleaning and disinfecting carpet, walls, and personal items.
Removing studs and drywall if mold damage is extensive.
Vacuuming with HEPA filtration.
Before removing the mold, we perform initial tests and evaluations. We can remove mold safely and thoroughly. We can remove the mold-damaged materials physically. Our SERVPRO team can vacuum mold spores using a HEPA fitted vacuum and damp-wipe soiled surfaces using detergents. Correcting the moisture problem is also essential. This involves stopping the source of moisture that initially contributed to the mold. We can also use sealers with antimicrobial agents to kill the mold.
Our SERVPRO technicians ensure that the area we are cleaning is well-ventilated and the moldy objects we are removing from the area are sealed to prevent mold spores from going airborne. After removing the mold, we perform clearance tests and inspections to ensure that mold is restored to a safe level.
When in need of mold removal services, call SERVPRO of Livermore at (925) 341-9040. We can make the mold damage seem, "Like it never even happened."