Containing and Cleaning Surface Mold Threats in Livermore Offices
10/24/2021 (Permalink)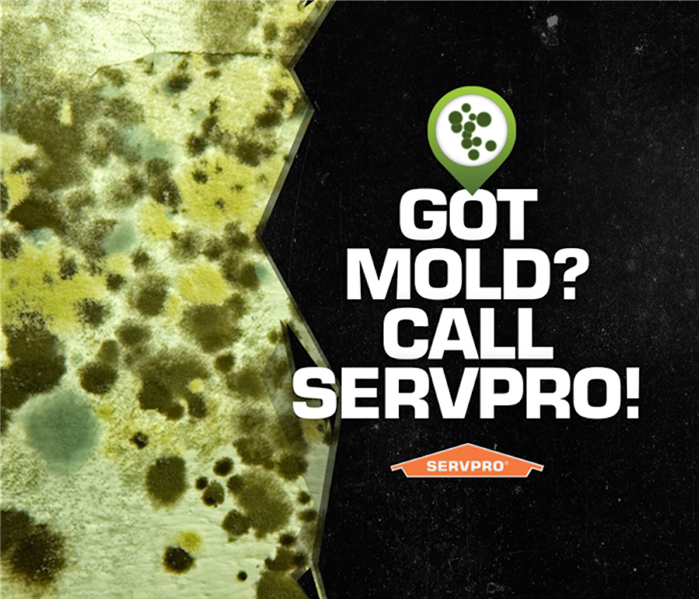 Commercial mold damage remediation is no DIY project. SERVPRO IICRC certified technicians use the latest technology and equipment.
Our remediation professionals can help Livermore structures overcome mold damage quickly.
Mold is a considerable threat to a business, both in terms of the structural damage possible and the impact on production. Our SERVPRO remediators can work quickly to mitigate loss through relocating contents, isolating the work area, and promptly removing active colonies when possible.
Mold Inspections Completed by Experienced Professionals
Competent professionals on our team complete mold cleanup in Livermore businesses and the initial mold inspections necessary to determine the extent of the damage. We carefully consider the impact of active microbial colonies on contents and structural elements throughout the building.
Effective Containment to Isolate Work Areas
Containment is one of the critical processes to successful remediation. Installing plastic sheeting over structural openings and against returns or vents for the HVAC system prevents the migration of active mold spores to new areas of the structure. With work areas isolated, we can better regulate the drying and airflow necessary to remediate quickly.
Mold Removal Techniques to Help Your Business
Remediation and mold removal can be challenging when surface mold threats impact multiple materials and areas of the property. We carefully consider the hosting material and the ideal approach to removing microbial colonies as rapidly as possible. Surface treatments like antimicrobial and sporicidal products can help, but more aggressive techniques can also be necessary, such as:
Abrasive cleaning
Sponge pressure cleaning
Dry ice pellet blasting
Sanding
When mold is discovered in office buildings and commercial properties, it becomes a threat for both the staff and any customers in the building. These situations must be handled quickly and deliberately, making this a process ideal for the trained remediation professionals of our SERVPRO of Livermore team. We are ready 24/7 to help at (925) 341-9040.